As the leaves turn from luscious green to golden yellows and copper red, it's the perfect sign to bring out your sweaters and fuzzy boots for fall. It also brings the opportunity to explore new and trendy styles to update your fall wardrobe. In this article, we will tackle the seven essential ways to revamp your fall outfits while prioritizing comfort. So whether you are going out to the nearest coffee shop for a cup of pumpkin spice latte, queuing in the mall during black friday or heading to the office, these tips will help you dress appropriately for any occasion.
1. Trousers: A Staple
A good pair of trousers makes for a versatile addition to your wardrobe. A quick search for "trouser outfit ideas" will guarantee to bring out thousands of ideas on how to style them. Consider investing in a classic tapered-fit or a wide-leg trouser to have more options. You can pair these with a classic white blouse and a pair of heels for a business look or a pair of white sneakers for a more casual one. Opt for trousers with quality fabric for all-day comfort.
2. Layering Essentials
Fall weather tends to be unreliable: It shifts dramatically from sunny to rainy too windy. Since the season is generally cold, layering pieces is a great way to adapt to the ever-changing climate. Turtlenecks are a great base layer for any look. Then you can top it off with an additional knitted sweater, cardigan, denim jacket, or even a coat. You can further enhance the look with scarves or tights for added warmth.
3. Boots: The Ultimate Fall Footwear
Boots are all the rage come fall season. Choosing the best cut is important to enhance your frame, whether you are petite, tall, or curvy. You can choose from the Classic ankle boots, knee-high boots, and over-the-knee boots to complete your fall look. You can use the ankle boots to dress up or down your look or add some sophistication with knee-high boots. Check out women's fall wardrobe ideas that you can match to your ankle boots
4. Earthy Tones and Autumn Hues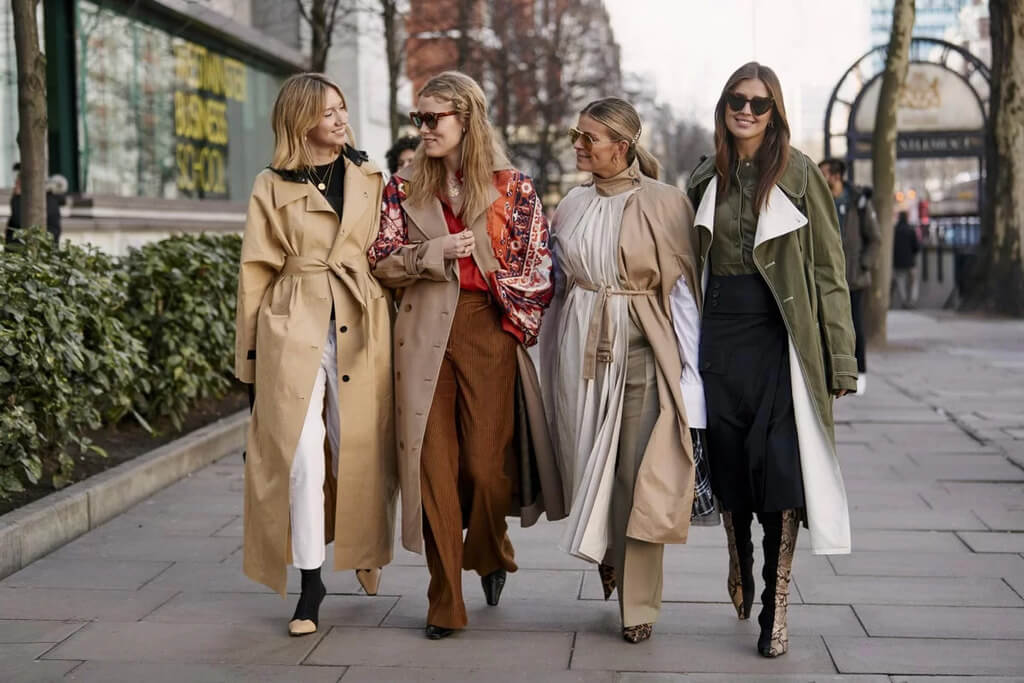 The warm earthy tones of the leaf foliage are always a good inspiration when deciding on a fall outfit. You can pick pieces with a mustard yellow, warm terracotta, and even deep burgundy color. These hues match nature, making for a picture-perfect outfit every time.
5. Cozy Knits and Sweaters
Knits and sweaters define the entirety of the Autumn season. Investing in some quality and classic pieces, like cable-knit cardigans and oversized sweaters, is a must to be cozy and stylish every time. You can even pick fall colors and pair them with trousers or a cute skirt.
6. Leather Accents
Incorporating leather accents in your fall outfit adds a bit of edge to your look. You can choose from leather jackets, boots, accessories, and even pants to grunge it up. The leather jacket, for example, can be paired with some trousers or jeans, even with dresses to keep a more casual look.
7. Accessorize for a Polished Look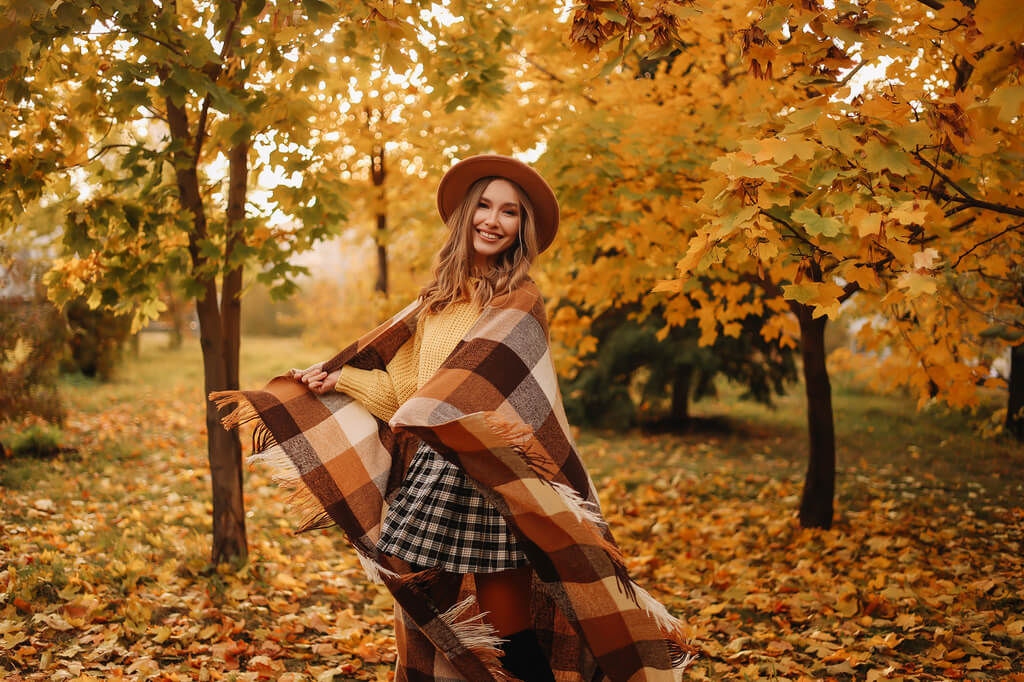 And to add a bit of sparkle to your outfit, accessorize! Belts can be a good way to improve any look, whether it be a dress, a skirt or some pants. Additionally, a selection of hats, scarves and gloves can also be a great way to complete your look. However, do not get too overboard with jewelry pieces. Opt for dainty ones to add some glam to your ensemble.
Final Words
Leverage the autumn season as the perfect opportunity to update your fall wardrobe and ensure you stay stylish for the seasons ahead. Be creative and have a blast experimenting with different looks. But do not lose yourself in the process. While these suggestions could be a great start for you to build your wardrobe, always remember to wear pieces that are uniquely you. You just might become a trendsetter!
In Case You Missed It!