"To me, locs are a symbol of strength and beauty, almost like a lion's mane." – Zendaya.

The dreadlock is a traditional hairstyle that has been used for many, many years ago, and still today, it is considered one of the most iconic hairstyles. From male celebrities like Bob Marley, Jason Momoa, and Lil Wayne to female pop stars and actresses such as Lady Gaga, Zendaya, and Shakira, everyone has rocked the dreadlocks with style and confidence.

Dreadlock hairstyle, also known as Two Strand Twist Dreads, Double Strand Twist Dreadlocks, or 3-strand twist dreads, is a wonderful hairstyle for both men and women. Dreadlock looks really cool and eye-catching, plus it's also pretty easy to maintain. Another great benefit of dreadlock is that it is a protective style that is great for natural hair. This also doesn't need any chemicals to create it will not affect your hair in any way.

So, get the ultimate dreadlock hairstyle if you want to show your strong personality and style.

Even if you have short or medium length, you can still style your hair in dreadlocks. This hairstyle is also helpful in retaining hair moisture without putting much stress on the scalp.

There are so many ways you can style dreadlocks, from two strand twist dreads to 3 strand twist dreads, double strand twists to short two strand twist dreads.

Are you also excited to see how you can style 2 strand twists?

Today in this blog, we've gathered up some of the coolest and best two strand twists dread styles for men and women.

Let's dive in.
Two Strand Twist Dreads: 35+ Coolest Dreadlock Hairstyles In this year.
1. Classic Two Strand Twist Dreads
The two-strand twist dreads are the most common and traditional way to style dreadlocks. This is an old technique but looks great on men. People with any hair length can have these types of locks and also mix them with other hairstyles. For example, in the above picture, the model has 2 strand twist dreads with a high fade undercut.
2. Get it Pinned-Two Strand Twist Dreads
Give your ordinary-looking hairstyle a new look with a twist hairstyle. You can pin up your hair extensions just like actress Kiki Layne did here to add more elegance. This pinned twist hairstyle is perfect for nights out and events as it looks pretty elegant and beautiful.
3. Curly Colored Dreads
Add more fun to your dreads by coloring them in a fun color like purple, orange or blonde. We recommend you pick the color that compliments your skin tone. These hairs look perfect for the summer and fall seasons.
4. Jumbo Twists With Extensions
Don't have long hair but love this hairstyle? No worries, get some extensions! This is also a great temporary protective hairstyle for your natural hair. It almost requires ten twists, but it will not take much time. You can also take help from the hairstylist.
5. Dreaded Bun With Undercut Fade
Is this your first time getting locs? If yes, we highly recommend this hairstyle as it's not too overwhelming. Also great for those people who don't want to try long dread hairstyles. You can wear this style in a bun, along with an undercut fade.
6. Gorgeous Senegalese Twists
Want to look absolutely regal, just like Kerry Washington? If yes, style your hair in Senegalese twists. You can also add some gold accessories to add some more drama and glam to the entire look.
7. Medium Side Swept Dreads
This hairstyle is perfect for men with medium-length hair. They can simply style their hair in medium-side swept dreads and look absolutely handsome and cool simultaneously.
8. Long Twists with Blonde Highlights
This is the men's version of the women's highlighted hairstyle with dreads. Yes, you can do this because when a hairstyle looks so sexy and cool, why not? Men can go with these blonde-orange highlights, and if you want, you can perm them also for a more refined look.
9. Cool Hip Hop Two Strand Twist Dreads
As its name suggests, the name of this hairstyle is derived from Hip hop music. Many rappers and singers have this hairstyle, and that's how it got popular. To level up this style one step more, you can also add ombre effects to the tips of your hair.
10. Stunning Medium Two Strand Twist Dreads
If you think dreads take more time, here's the thing you should know. The bigger your twists will be, the less time it will take to create. To increase the length of your hair, you can also use extensions. Pick the ones that are not too heavy and also don't cause any type of hair damage.
11. Dreadlocks Boys Long Hairstyles
Looking for a cool hairstyle for your boy? We have got a great idea for you!
There are many options in boy's haircuts for long hair: layers, bobs, or dreaded hair. Try this hairstyle on your next summer vacation; we're pretty sure that your kiddo will surely love this!
12. Loose Ponytail Hairstyle For Men
Another way to style your two strand twist dread is to put them in a loose ponytail. This hairstyle looks so cool and free that it will give different vibes that immediately catch people's attention.
13. Short Two Strand Twist Dreads With Taper Fade
This unique hairstyle can make you stand out in a crowd and in a positive way. So, what's this called? It is known as the extra short two strand twist with medium drop taper fade. This is actually a combination of three hairstyles that complement each other.
14. Freeform Dreadlocks With A Fade
Here's another popular version of the 2 strand twist dreads; this top head freeform dreads with a high bald fade haircut. This one is perfect for you if you're looking for a cool and trendy dreadlock hairstyle!
15. Short Two Strand Twist Dreads
Look how the famous actress Lupita Nyong'o has styled her hair in a twist hairstyle. She shows that even though you have short natural hair, you can rock any dreads. To keep the look clean, you can also keep your hair to one side.
16. Stylish High-Top Bun Dreads
Do you have long two strand twist dreads? If yes, we know the struggles of handling long hair. Here's the perfect solution for you. Sometimes, just wrap them and fold them in a high-top dreadlock style. Take a look at the above photo for reference.
17. Bright & Colorful Double Strand Twist Style
Men's dreadlocks are indeed a statement alone, but if you want to add some more definition or drama, you can color them. This thing makes them more prominent and eye-catching. Don't stop yourself from trying out bright and bold colors like blue, red, and purple.
18. Full 3 Strand Twist Dreads Style
Look how actress Taraji P. Henson has rocked this full twist dread with perfection. You can achieve this hairstyle by unwrapping your twists for a while or leaving them overnight. The best thing about this hairstyle is that it looks better and better each day.
19. Clean & Neat Skinny Dreadlocks
You can style your dreadlocks in so many different ways and also on the thickness and length of your hair. Keep the style neat and clean with this skinny dreadlock. To complete the look, you can pair it with a connected beard.
20. Modern Twisted Ponytail with High Fade Cut
Get the skinny and fit look with a twisted ponytail hairstyle. This look is combined with a high fade cut, making it more appealing and attractive. This fluffy ponytail hairstyle will also look cool without the fade.
21. Cool Dreadlocks With A Twist
Here's another dreadlock styling idea for you. You can include a popular haircut or dye your dreads in contrasting colors to make this hairstyle a bit more attractive.
22. High Pony Twist Dreads For Women
Learn from the singer Willow Smith how to appear versatile and classy with your locks. She keeps her locks in a high ponytail with an easy twist in the front.
23. Tight Medium Afro Twists
Look at these tight dreads with twists; don't these look super cool? This is a traditional afro hairstyle with a bushy beard. Try this, and you'll be amazed by the results.
24. Undercut Dreadlock Styles for Men
This is another way to combine long dreadlocks with a sleek undercut. This 2 strand twist men's style looks great on men and young boys. If you want, you can also experiment with this by unraveling the locks. This cut will give you manly and clean-cut looks.
25. Senegalese Twists For Girls
Here's a great two strand twist dread that you can do on your teenage daughter. This is a Senegalese Twist with gold details. If you're not comfortable with the hair length, go with 10-14-inch length hair extensions.
26. Twisted Fringe Dreads with Drop Zero Fade Cut
Do you like the fringe hair trend for men? If yes, you will surely love this too!
This hairstyle consists of twisted fringe dreads with drop zero fades cut on the sides and a solid beard.
27. Tight Twists Hairstyle for Men
This may look like dreadlocks to you, but they aren't. These are the tight twists that look like dreads. You can easily achieve this style by twisting your hair really right.
28. Extremely Long Two Strand Twist Dreads
This is another way of keeping a dreadlock hairstyle, but it is extremely long. This is why it is hard to maintain and care for. So it is only suitable for the people who can put enough time and money into maintaining their hair.
29. Simple but Edgy Undercut Twists
Looking for a dreadlock hairstyle that looks cool and edgy? Here's the perfect idea for you!
Take inspiration from the actress Meagan Good who styled her beautiful faux locs with an undercut. To get this, do the two-strand twists and add additional hair extensions to create a complete look of a loc.
30. Thick Twists with Pattern & Middle Part
The most important part of this hairstyle is the middle part. This factor makes this hairstyle different from the others. Plus, the thick twists make it more attractive.
31. Creative Half Up & Half Down Twists
If you want to make an incredible entrance, try this hairstyle. Actress Skai Jackson carried this hairstyle with so much confidence, and that's why she is making a statement appearance. It is known as the half-up and half-down twists with defined edges.
32. Shaggy Twists with Extra Short Mustache
Many people call this dreadlock hairstyle "beautiful wool." If you're confused, take a look at the above picture, and you'll know why. Here two strand twists are tightly close together. The rest of the shaggy appearance is a compliment by the fades on the sides.
33. Simple & Sleek Ponytail Twists
Do you like Singer Mabel McVey? If yes, copy this hairstyle from her. She keeps her hair in a braided ponytail with a two-strand twist natural hairstyle.
34. Bold Twists-Braid Combo
Confused between braids and twists? Not anymore, because you don't have to select one; instead, go with both. We're talking about the twist and braid combination.
35. Micro Twists For Women
Style your twists in a box-style parting and rock these cool two strand twist dreads. Look at the above picture of Gabrielle Union to see her flawless micro-twists.
36. Stunning Twisted Top Knot
Want to look stylish and stunning for your evening event? If yes, take notes from Skai Jackson's hairstyle. Here she made a top knot with her twists. To create this hairstyle, take a bundle of your dreads along with the two strand twist extensions and gently wrap it around to create a bun. This will not only create an impactful look.
Do you like the two strand twist dreads hairstyles and want to see more ideas? No worries, here are some more 2 strand twist and 3 strand twist dreads hairstyles for you: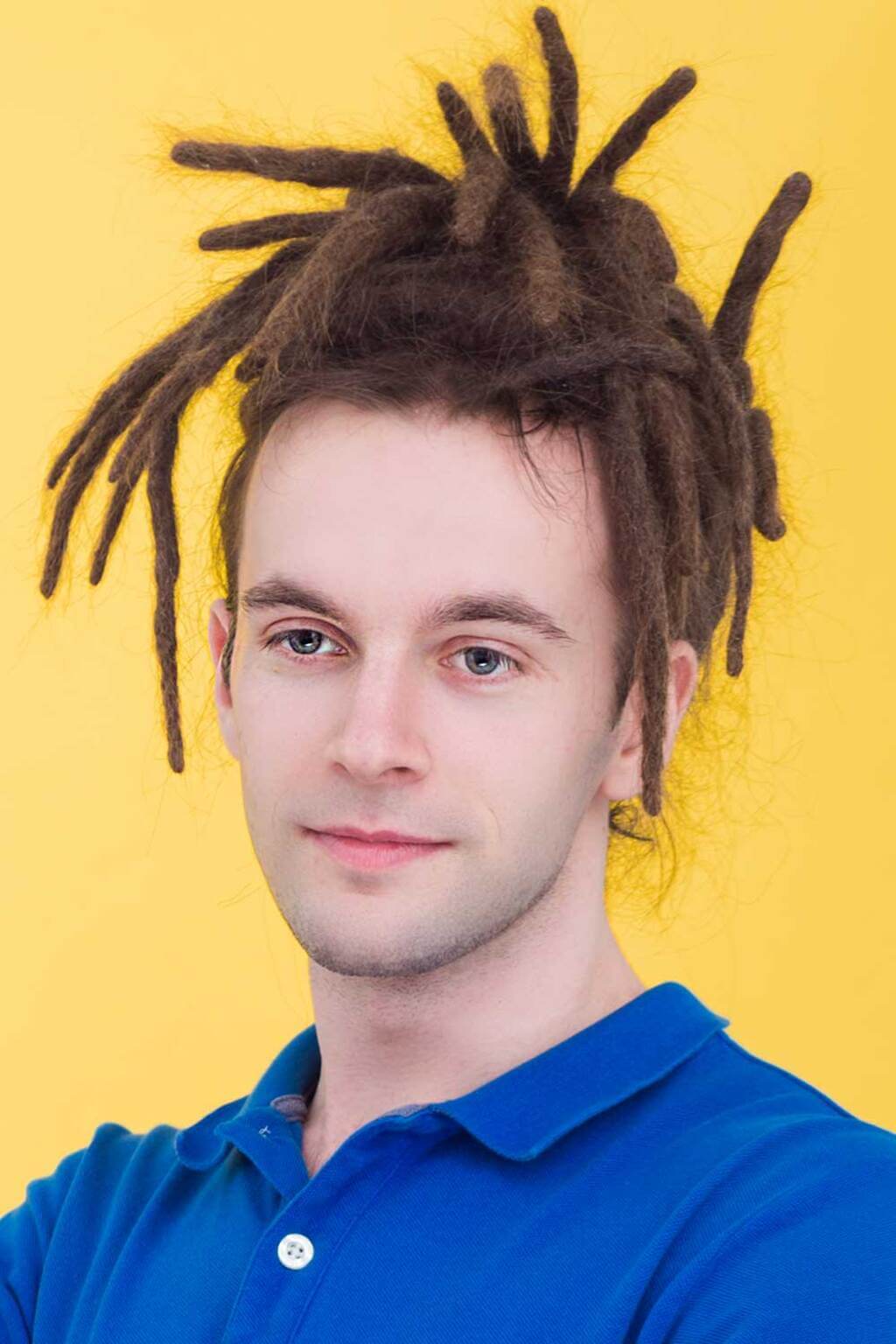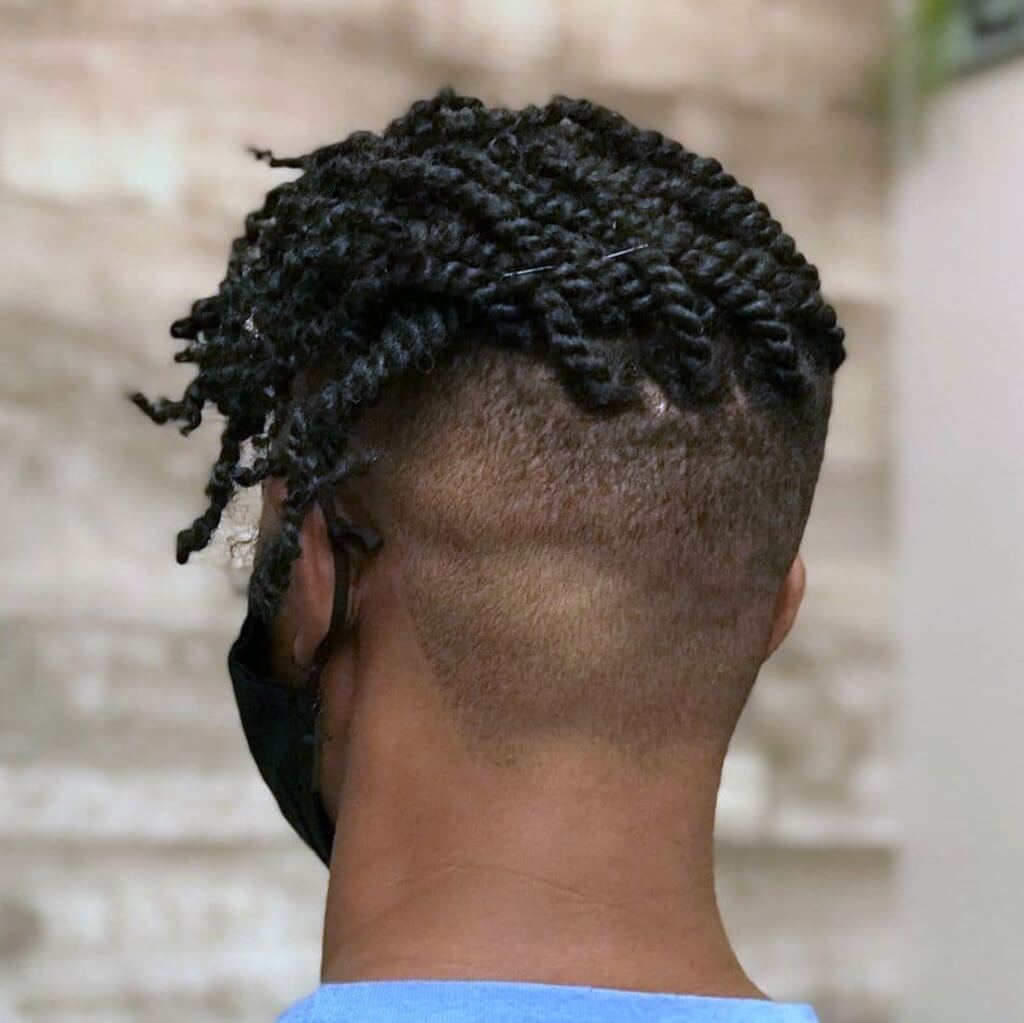 Conclusion
So, this is all about the best two strand twist dreads of the year.
I hope this guide on 2 strand twist men and women styles has given you some inspiration for your next hair appointment. If you find it interesting and helpful, share this blog with your friends and family so they can also style their hair in double strand twist dreads.
For additional information: