Ever heard of the Takuache haircut? Yes??…No???

Even if you never heard about this haircut, you've surely seen or come across a Takuache hair cut meme in your life!

A guy with a Mexican-style Caesar cut became a meme many years ago. Originally this unique-looking hairstyle taken from Cillian Murphy's French crop in the popular TV show Peaky Blinders. The fringe line on the forehead and high fades on the side is the funniest part of it!

So, what's this hairstyle about? Why is it so popular?

Takuache cut, also known as Edgar Haircut, is a well-known cut in the world of hairstyles. Blunt straight bangs and unique shapes make this style popular meme content in the world of pop culture. On the internet, it is described as the most hated haircut. Some people love this eye-catching and unusual hairstyle, and some don't. However, despite the love-hate treatment, this haircut has always been a stylistic statement that flaunts boldness and edginess.

Today takuache cut is not only one of the most controversial hairstyles but also one of the trending styles in the world. Many people don't think this hairstyle is ugly at all; they believe it is one of the men's classic haircuts.

Are you also planning to get a takuache haircut? If yes, keep reading on!

Today in this blog, we'll tell you everything about the edgar haircut takuache style. From what it is and why it is popular to whether you should get it or not and more. We've also gathered up some of the top takuache boy's and men's hairstyle ideas.

So, let's dive in.
What Is The Takuache Haircut?
Takuache cut, or edgar haircut, is a tapered hairstyle with simple, straight bangs. The back and side hairs are usually buzzed short. And the hair on top is much longer as compared to the side hairs, and these long hairs are styled in bangs using a lot of gel.
Takuache cut is not just only a haircut; it is beyond that. This is because it is considered a lifestyle belonging to a Latin-American subculture in many parts of the world, including Mexico and America. In this culture, Takuache boys and young men have these haircuts and like to listen to trap music, drive huge trucks and wear expensive Mexican-style costumes such as boots and hats.
This unique hairstyle is also known as the hood bowl and Cuh haircut. Today this hairstyle is gaining popularity again.
What's Wrong with the Takuache Hair cut?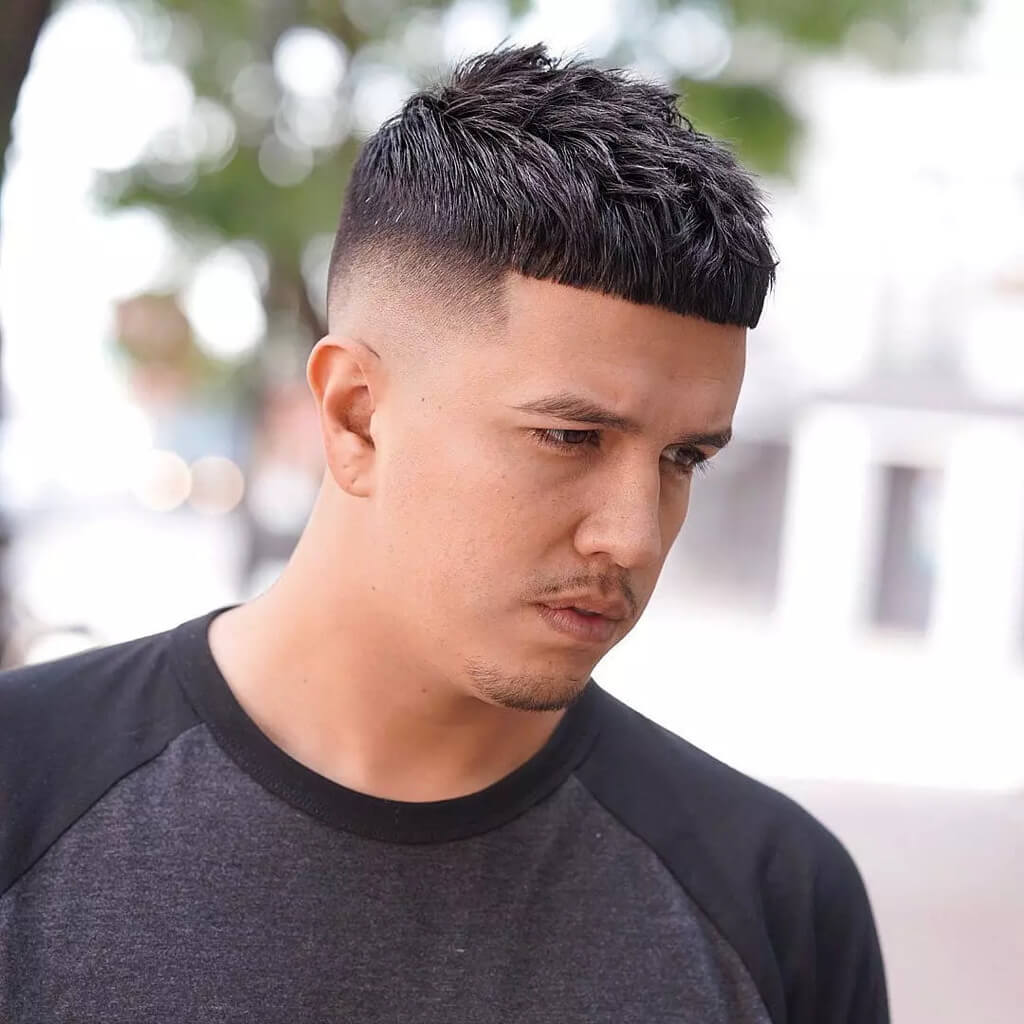 Actually, there is nothing wrong with this haircut! It's just that it is one of the most controversial haircuts on the internet. Some people even called it "the most hated haircut in the world.
So, why do people call it weird or hate it so much?
The main reason behind the controversy is that this hairstyle is quite different, and you don't see it daily. Another reason could be that the takuache haircut is associated with a Latin-American subculture that many people don't understand or agree with. That's why they call it funny or weird!
However, no matter what, the takuache is still one of the world's most talked-about hairstyles right now! Many people love it and try it!
Should You Get A Takuache Haircut?
Thinking hard about whether you should get a takuache haircut or not? Yes, you should!
Gone are the days when people considered it ugly. Today many hairstyles inspired by the edgar cut. And most importantly, if you feel confident in it, you should definitely go for it!
Want some inspiration? Keep scrolling!
Top 9+ Cool Takuache Hair cut Ideas of the year
1. Ultra Styled Takuache Haircut
Look at the picture above, and you will understand why it is called an ultra-styled takuache hairstyle. As you can see in the image, the cut is tapered quite short, specifically on the sides and even on the back.
On the other hand, the top part of the hair has a bowl-like cut. To style this haircut, a lot of gel used, which results in a wet ultra-style takuache style. This also indicates that it can be difficult to maintain as it requires plenty of gel to keep the hair in place.
2. Takuache Haircut Fade
Love the edgar cut? Here's one of the popular ways to wear it! Try cut fade; it looks amazing! It consists of short sides and a longer top, which gives a prominent and clean look.
The most interesting thing about this cut is that you can choose from many types of fade, including Edgar Cuh taper fade or undercut Takuache fade. So, find your fade and get this haircut!
3. Takuache Mullet
The best thing about the haircut is that you can integrate other cuts into it to create something more unique. For example, mix a regular takuache cut with mullet and get a trendy and fashionable hairstyle.
Also known as the El Cuh haircut, this one is perfect for people who like long hair. You can also experiment with variations such as mullet Takuache undercut and Mexican mullet taper fade.
4. Caesar Takuache
Looking for a dashing and unique haircut combo? Try Edgar Takuache and a Caesar cut! This is a classic combo that will never disappoint you!
Here your hairline will be so chiselled, and you have to keep visiting your barber quite often to keep it in the same shape and style. But it's all worth it when you look great in it, and people around you will not stop giving compliments about your hair!
5. Bowl Takuache
You may already have seen this hairstyle on many people around you. From Instagram reels to TikTok videos, this style is getting trendy. That's because takuache cut and bowl cut have many things in common.
Both have blunt nags across the head, which gives a unique and bold look. And most fun things will happen when you mix these two cuts together. You can make the bowl takuache cut edgier by adding slightly tapered sides. This will keep the focus on your face.
6. Short Takuache
Can't wait to grow your hair to get a takuache cut? Yes, you can actually get it right now, even if you have short hair!
So, you can get a gorgeous Cuh haircut even if you have quite a short mane. Look at the picture for reference. Show this picture to your barber and tell him to keep the sides short and bangs straight. This will create a cool signature silhouette.
7. Messy Waves
Do you have curly hair? Not a problem; you can still rock a Takuache haircut!
Men with wavy or curly hair can easily style Takuache hair in many different ways. For a carefree and relaxed look, style your locks messy. Don't forget to tousle the strands on top to get the perfect messy takuache haircut. You can use your hand and also apply several spritzes of hairspray. This will hold your hair and keep them in place for hours.
8. Short Line Up Takuache Haircut
Want to emphasise your takuache haircut? If yes, add a short line! Yes, this will give your hair some extra definition and emphasis. This haircut is also easy to maintain as it will not require applying a lot of gel. You can go with a neat beard along with this cut for a more sophisticated look.
9. Takuache Haircut with Beard
Are you a hair and fashion enthusiast who always wants to try something different and unique? If yes, you'll surely love this haircut and beard combo!
You can achieve this by getting a Takuache cut and growing a full beard. This look is intense and cool, but you have to follow some protocols, such as
Your beard should be short and thick.
Get clean lines and sharp edges.
Maintain and trim your beard regularly.
Here are some more Takuache haircut or edgar haircut Takuache style inspiration for you: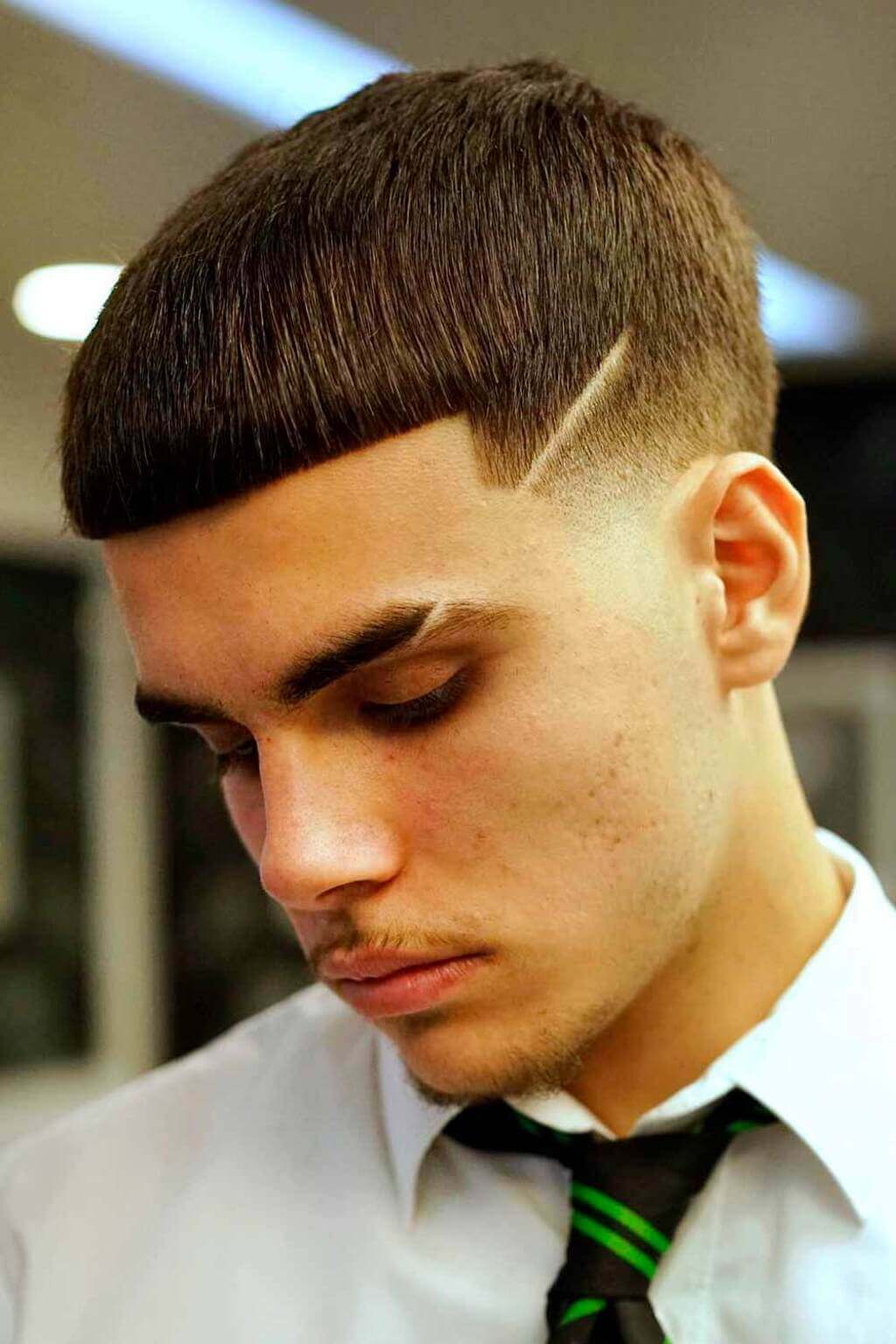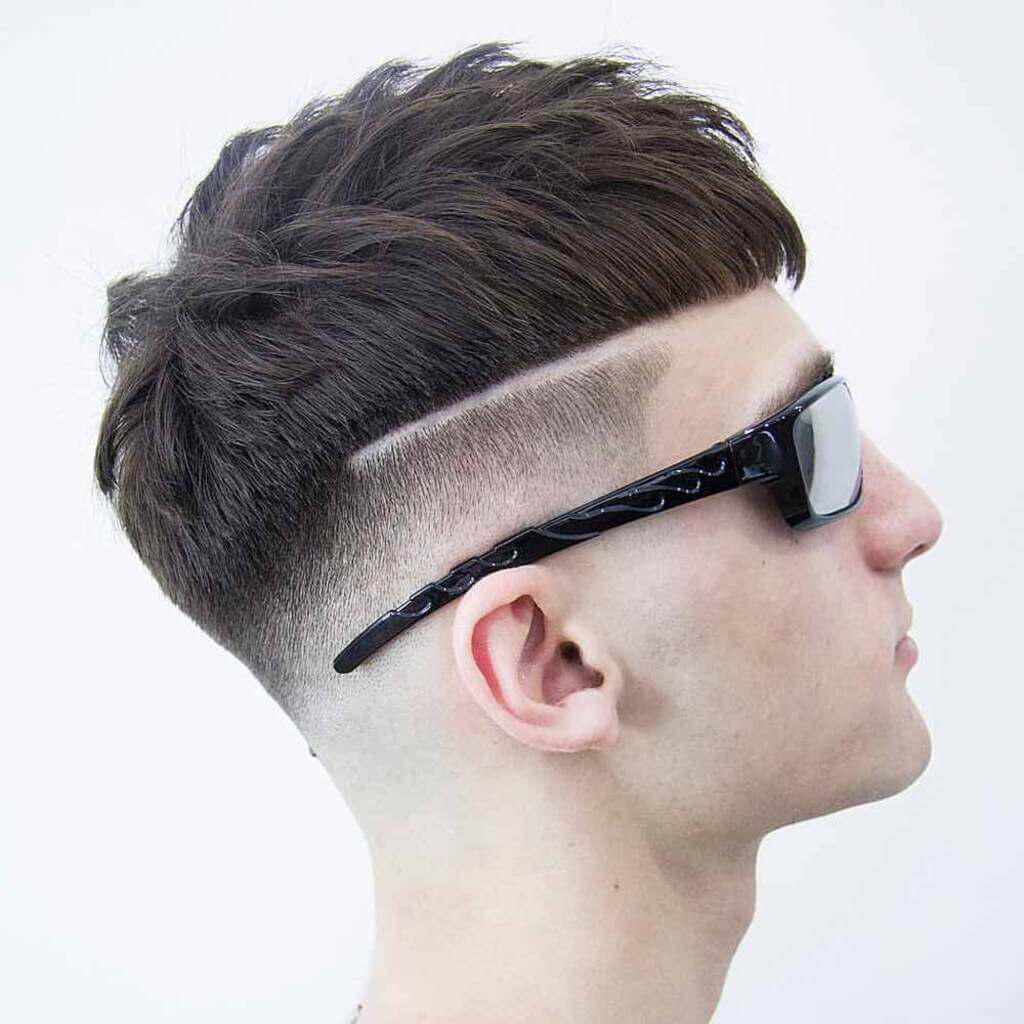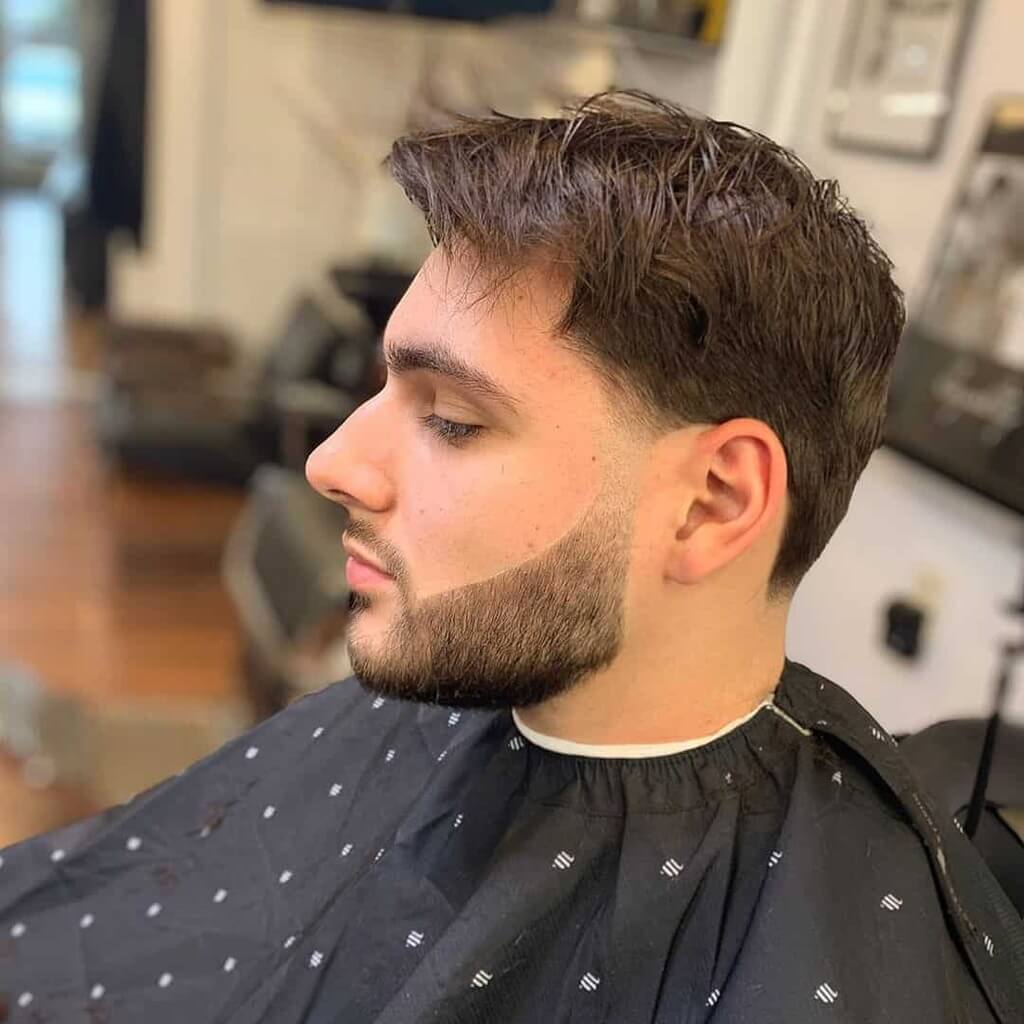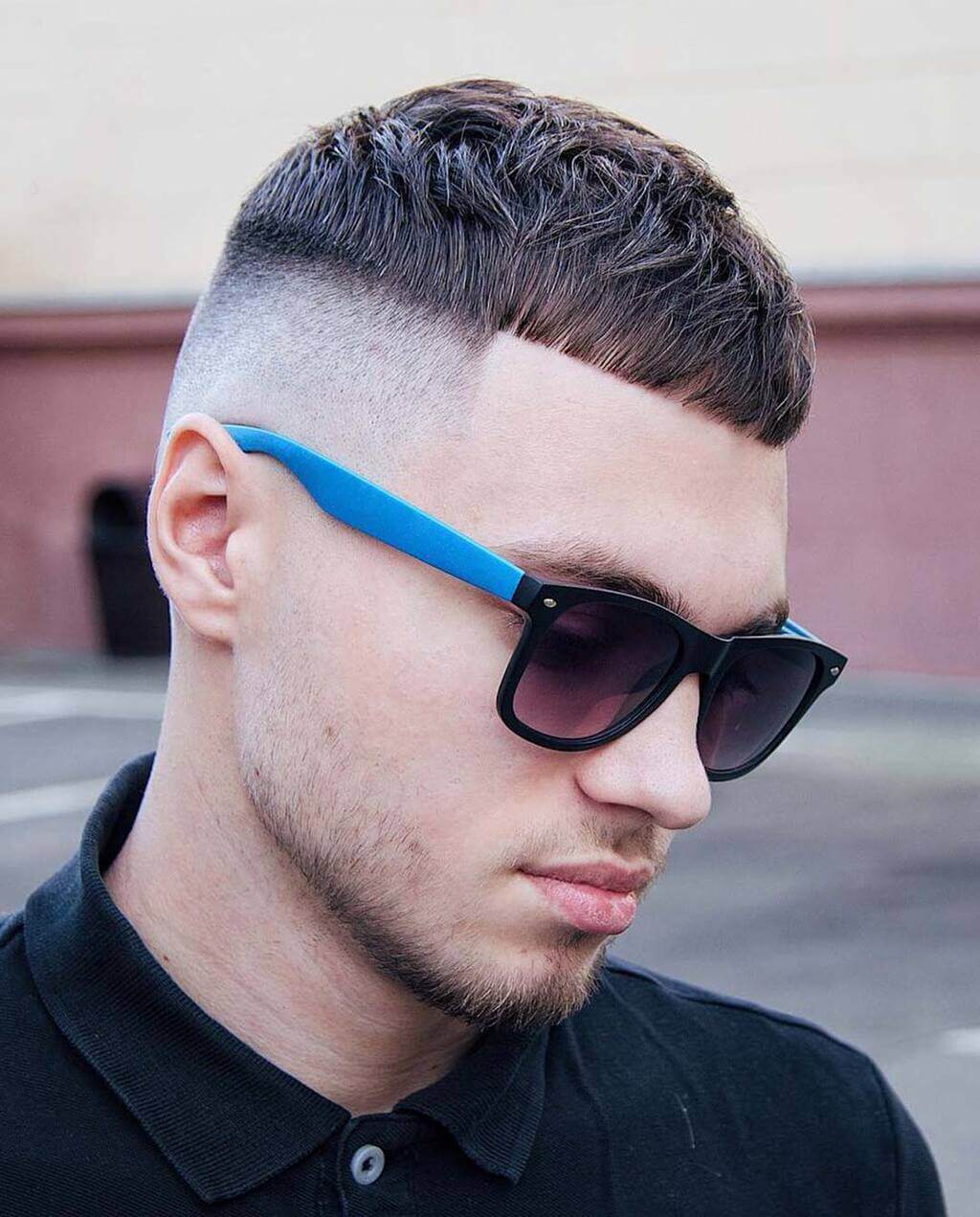 The Bottom Line
So these are the top Takuache haircuts or Edgar Takuache styles you can try in this year. Initially, this hairstyle got popular among Latino men, but today, people around the globe are trying and loving this unique hairstyle.
From takuache haircut fade and takuache haircut mullet to low fade takuache haircut and Mexican takuache haircut, there are so many variations that you can try and see what suits you the best. This hairstyle is easy to maintain and also affordable. Literally, men with any face shape can pull off this hairstyle. You can add and modify this haircut according to style and taste to get a personalized look.
So, don't wait anymore; call your barber and get this haircut! Don't let funny memes and haters stop you from getting the trendiest and coolest hairstyle of the year!
I hope this post has helped you pick the best edgar haircut takuache style for yourself. If you like this guide, don't forget to share it with your friends and family members looking for trendy hairstyles.
Explore further: