When we hear the term "preppy outfits," our mind immediately thinks of Ivy League style – blazers, loafers, and polos. The Gossip Girl series is the best example of showcasing this style. However, there is more to preppy style than private school clothes. In today's time, preppy dress has evolved by adding modern elements and trendy designs. It is more about aesthetics and creating a unique look. With the popularity of high-school series like Wednesday and Elite, the preppy style is back and with a fresh new twist. In this article, we are going to discuss about best preppy outfits to help you create a modern and aesthetic look.
1. Plaid Mini Skirt with Matching Blazer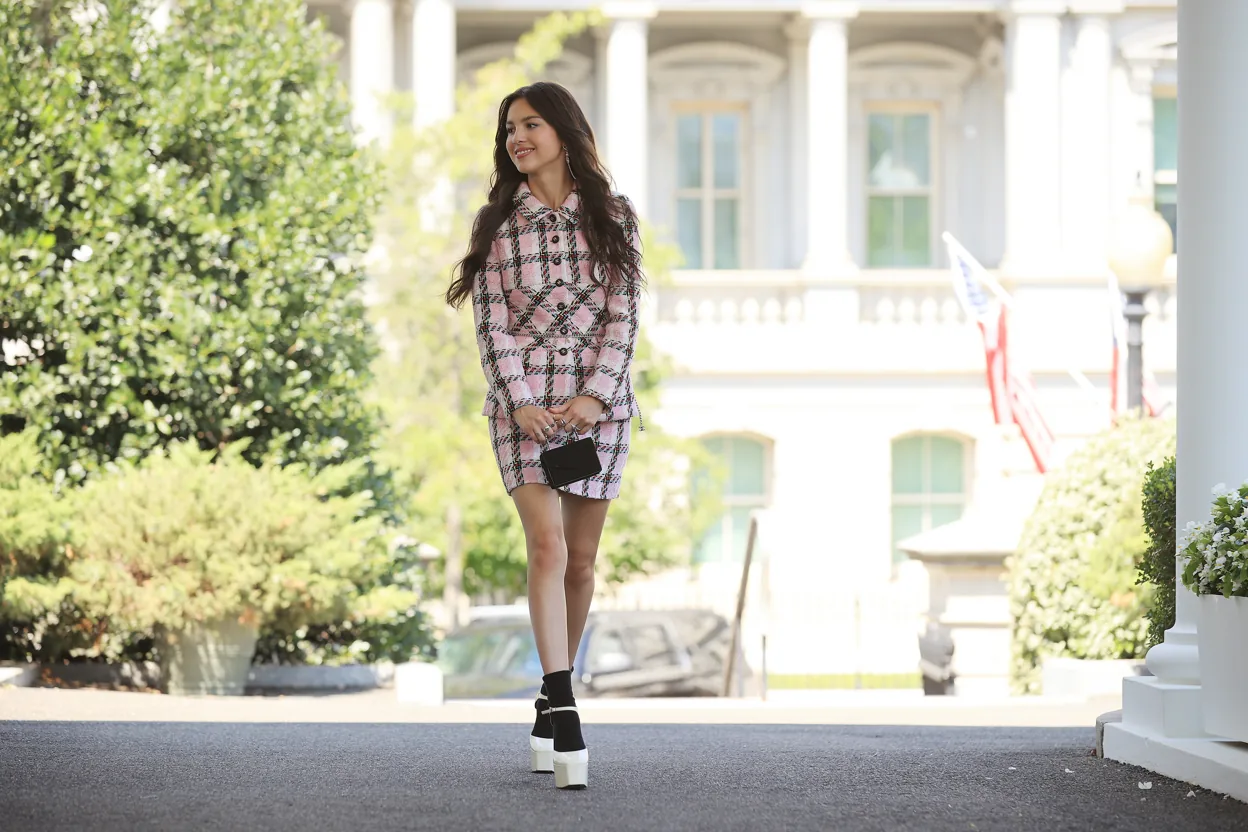 When it comes to preppy outfits, Cher from the movie Clueless works as the best inspiration. You can create the iconic look from the movie by wearing a matching plaid skirt with a blazer. You don't need to choose the color yellow, and there are many shades to experiment with.
Try other pastel colors like warm pink, powder blue, or mint green to create your own look. You can wear a white or black crop top under the blazer for a chic appearance. Long white socks and black loafers are suitable accessories for your outfit. This outfit is appropriate for use at colleges as well as costume parties.
2. Collar Button-Up Blouse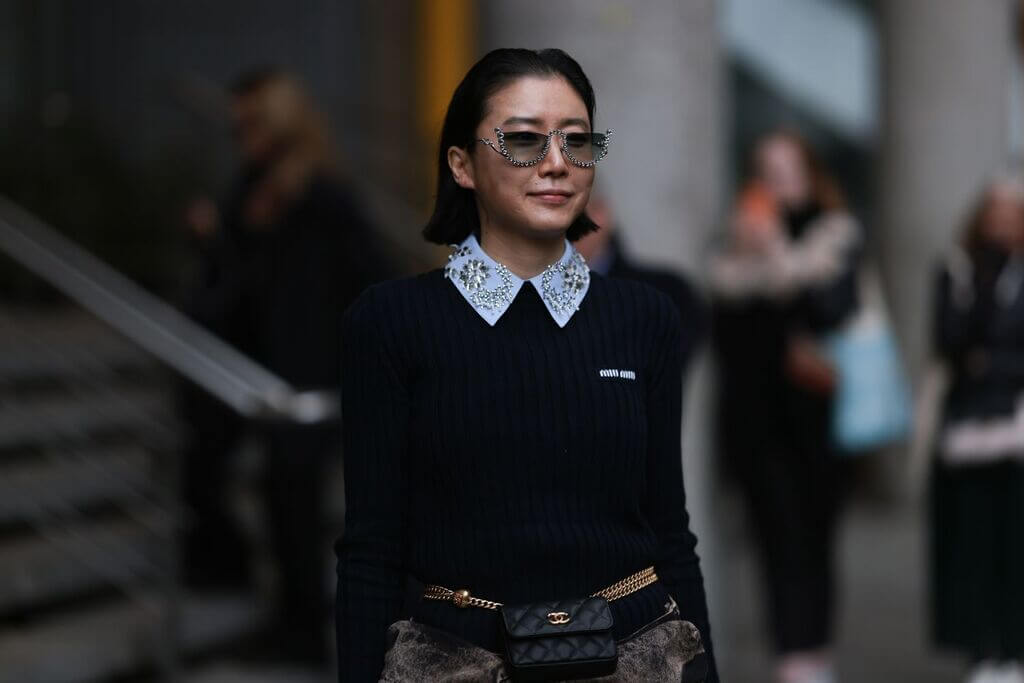 An easy option for preppy outfits is a button-up collared shirt. The 1980s saw the rise in popularity of this look, and many celebrities are still seen wearing it now. If you want to elevate your appearance a little, consider wearing a silk blouse.
Add a sweater vest to this ensemble to make it uniquely yours. This will give your appearance a touch of British style. The blouse looks great with knee-length boots and an A-shaped skirt. Whether you're heading to work or attending an event, this is a wonderful attire choice.
3. Pleated Mini Skirt with Graphic White Tee
One of the greatest preppy outfits for you if you adore Rachel McAdams's from the Mean Girls movie is this one. Wearing an adorable graphic tee with a little quote printed on it will give you a timeless look. The ideal colors to choose from are baby pink or white.
To finish the appearance, you must now wear it with a pleated miniskirt. You may wear a velvet sweatshirt over top of a skirt in baby blue or pink. This will give you a little extra bling to your look. High-heeled shoes are the ideal footwear choice for this ensemble.
4. Cable Knit Sweatshirt with Button-Down Blouse
For ladies who like to dress up in Southern flair, this is one of the best preppy outfits. You can wear a cable knit sweater with a long-sleeve button-down blouse to achieve this style. Make sure the full-sleeve sweater you're wearing fits your body precisely. You may add a little bit of a casual vibe by rolling up the cuffs of your shirt.
Instead of simple jeans or pants, you can wear loose Bermuda shorts that reach just above your knee. This is one of the most comfortable preppy outfits for women. You can accessorize this outfit further with ballet flats and round sunglasses.
5. Loose A-Line Pants and Polo Crop Tops
Another great idea for preppy outfits is to wear loose A-line pants. You can choose any color from white, black, tan and brown. Pair it up with a polo crop top. This will create a chic yet aesthetic look that you can choose for school, college, and even casual outings.
Instead of buttoning up the top, leave the top 2 buttons open to add a casual vibe. If you want, you can even wear a belt in contrasting colors. For instance, with white pants, you can wear a brown or beige belt. Now, to complete the look, leave a sweatshirt on your shoulder. Put both the sleeves around your shoulder and leave it hanging like a cardigan.
6. Short Pencil Skirt with Stockings and Blouse
If you are looking for preppy outfits inspired by French culture, this is a good choice. You can wear a short black pencil skirt that looks formal and professional. Now, instead of leaving your legs bare, you can wear a white net stockings.
On top, you can wear a full-sleeve blouse with a Peter Pan collar. This outfit not only looks preppy but also sophisticated. You can wear it for any formal event or even for casual dates. Moreover, add a sling bag to the outfit to make it more chic. It will make you look taller as well as slimmer.
7. Cocoon Coat with Beret Cap
You can also wear a cocoon coat with jeans and a simple tee when it comes to preppy outfits. These coats are trending, especially during the fall and winter seasons. Instead of choosing a normal black color coat, you can go with a tan or beige color.
Wear it with black skinny jeans or leggings, and pair it up with a simple top. To make the outfit unique, add a beret cap on top. Leave your hair open and cascading to one side to complete the look. Now, remember to use a cap to bring color to make your outfit pop. You can choose any color from bright red, mustard yellow, and navy blue.
8. Loose Blazer with Preppy Style Shoes
Blazers are the main element of preppy outfits, but you can wear them loose for a more aesthetic look. Instead of simple blazers, you can choose one with patterns or lines to draw attention. You can also choose from different colors.
Now, to set your outfit apart from others, you can choose to wear pants or a skirt. Additionally, you may wear it with a denim skirt that has buttons up the front. You can wear white knee-length socks and black loafers with a platform heel to complete the preppy style.
9. Coats and Cardigans
Coats and cardigans are a fashion staple when it comes to preppy attire. For many years, ladies have adorned themselves with these two pieces of apparel to give off a more preppy vibe. Your appearance will be classy if you wear a stylish coat. Your unique style will determine whether you choose a long or short coat.
You can also go with cardigans to make your appearance more casual. Cardigans are easy to style and can perfectly complement any outfit, be it skirts, shorts, or jeans. Make sure you choose cardigans in bright colors to make your outfit stand out.
10. Shirt with Sweater Vests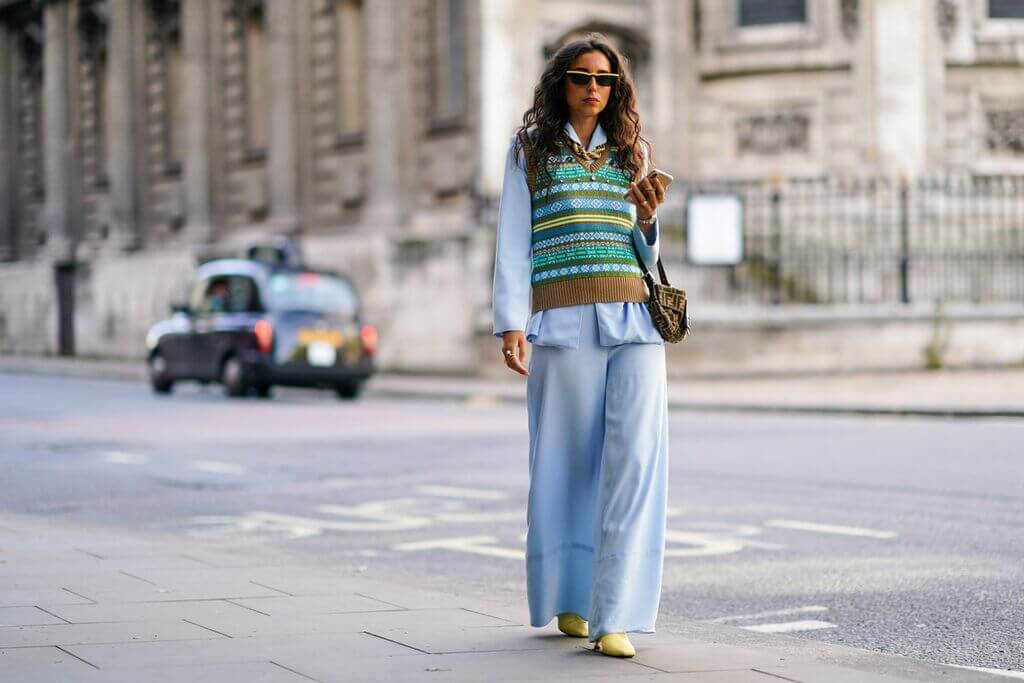 A sweater vest is a must-have accessory if you want preppy outfits in your wardrobe. You can choose knitted vests for a classic look. Instead of the vest, you can wear a loose shirt and leave the buttons of the sleeves open.
You can pair it with oversized wide-leg trousers and complete the look with loafers. This outfit idea is perfect for attending college or simply grabbing a coffee. It will give you a preppy yet carefree look. You can leave your hair open, tie it in a ponytail, or go with a messy bun. The best pairing for this outfit is tan trousers, a white shirt, and a black vest.
11. Logo-Print Sweatshirt
If you are looking for sporty, preppy outfit ideas, go with a logo-print sweatshirt. Princess Diana is the inspiration for this style. A cozy cotton sweatshirt with a sporty emblem on top is the best choice. Pleated skirts or shorts are the ideal accessories for this ensemble.
Make sure the sweatshirt is colorful and fits loosely. You can use a hairband that coordinates with your shirt to draw your hair back into a tidy ponytail or bun. Pair it with white stockings and beige loafers to finalize your look.
12. Straight Leg Jeans and Stripes
Skirts are a great option for preppy outfits. But you may change things up by switching it out for straight-leg jeans. These pants go well with almost any top or blouse and are quite comfy. Another option is to go with torn jeans.
Wear a vest or striped shirt with these pants. Your look is defined by the stripes. Choose dark-colored stripes if you're wearing light-colored pants. You will seem incredibly stylish thanks to it.
FAQs
What makes an outfit preppy?
The few pieces of apparel that define a preppy look include pleated skirts, chinos, derby shoes, polos, blazers, and polos. 
What aesthetics are preppy?
Classic, clean-cut, and polished look are few preppy outfits aesthetics. 
What are preppy colors?
Emerald green, burgundy, coral, yellow, pink, and aqua are examples of preppy colors. 
Conclusion
Our list of the best preppy outfits is now complete. All of these looks will give you a more fashionable vibe and help you stand out from the crowd. To put together preppy looks, you can wear skirts, blazers, and vests with other pieces from your closet. We hope you find our clothing suggestions appealing and will try them for different occasions.
In Case You Missed It!