Fashion houses championed women's fashion trends of spring/ summer collection 2024 in full gusto as they served us with vintage-inspired silhouettes, fresh take on fashion basics, bold new trends, and much more. The palette was set with yet another exquisite spread that not only favored but also celebrated spring & summer lavishly.

So, if you wish to plan your style game for the upcoming fashion cycle and serve some looks, we have summarized the women's fashion trends in this blog. Our curated list contains styling choices, accessory picks, color themes, designer-favorite fabrics, and voguish silhouettes to help you create your fashionable fits.

Read along to know the 'VOUGISH TOP ' women's fashion trends from the spring summer collection – 2024 & fill up your wish lists for the upcoming season!
1. Effortlessly Edgy Vest Tops
In an era where women are ruling the business world, it seems fair to add flair to some office favorites. A classy, formal vest is a fashion staple loved by many, including big fashion houses. Plus, don't we all love a smart, semi-formal look?
Vests were featured as tops which are sure to become one of the best women's fashion trends of spring summer. They are styled with no shirt underneath and paired with matching formal trousers or jeans. The look is completed with either sneakers, loafers, or boots.
How to make it your own?
You can easily carry this look. Just pick up a fine-tailored vest and spruce up your office wardrobe with an effortlessly edgy fit.
2. Poppy Polka Prints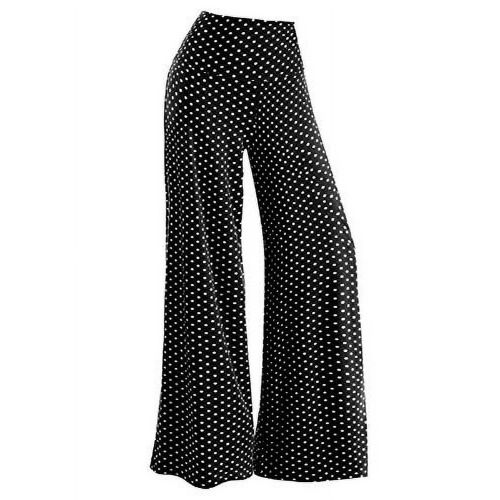 Yes, the black-and-white polka dots have resurfaced (but did they ever leave in the first place?). Nothing can beat this simplistic, charming pattern. They add an oomph of chicness to several outfit themes, making them a classic fashion favorite. Fashion houses like Zimmermann and Saint Laurent featured polka dots in their dresses and button-downs this season.
How to make it your own?
Wear inverted colors of polka dots smartly or adorn polka dots in different shades other than classic black and white.
3. Knee-High Boots
A glam look is incomplete without great footwear and one of the major women's fashion trends of spring fashion week is the knee-high leather boot recurrence. These leather beauties belong in every capsule wardrobe as they go along with vivid style palettes. Moreover, you simply cannot get over how comfortable and practical they are while being trendy.
4. Choker Necklaces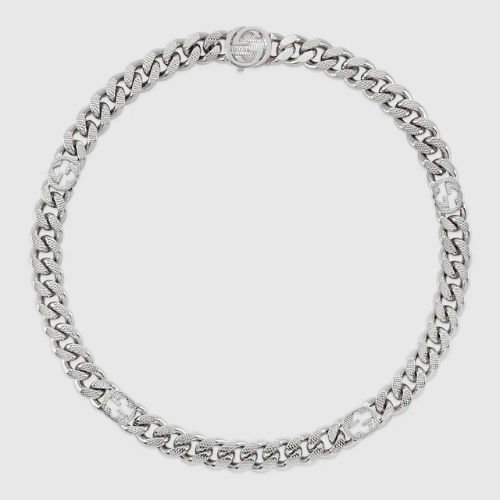 Luxury labels like Patou, Chanel, Givenchy, and even Dior highlighted choker neckpieces in their looks. Very reminiscent of the 2000s, chokers whether chunky, feminine, or flashy; jazz up a simple look instantly as a statement piece.
5. Baggy Puddle Jeans
Oversized outfits are here to stay and slay. This time around, they are even larger than life with their lengths puddled on the floor. Although we don't know how practical this style is on the Daily Wearability Radar; they sure seem to have caught the eyes of fashion spectators frequently on the runway.
6. Metallic Galore
Be it shiny silver trousers or bold gold dresses, the runway featuring women's fashion trends sure glistened in metallic finishes. Luxurious metallic refinements never looked so glamorous on the runway before. We witnessed Christy Turlington close Ralph Lauren's show in a stunning one-shouldered, shiny gold gown that looked regal. Designers Prabal Gurung, Gabriele Colangelo, Elisabetta Franchi, Glenn Martens, Luisa Beccaria, and Nicola Brognano also exhibited their take on lustrous fabrics.
Silver trousers particularly rocked the scene this season. A simple white tank top + wide-legged silver pants + silver accessories will surely be an electrifying look. Additionally, metallic finishes can be draped in every contour possible, making them a HOT PICK for the masses.
7. Co-ord Sets in Soft Pastel Glory
Pastel colors soothe the eyes and exude a fresh vibe; which is why we all love them. They look very flattering in most styles. Therefore, designers associated these lovely soft hues with comfortable co-ord sets. This women's fashion trend of summer fashion week is going to rule the upcoming season without a doubt.
How to make it your own?
Wear a well-tailored co-ord set with minimal accessories. You can adorn pearl jewelry as it often goes well with pastel colors.
8. Cropped Boxy Blazers
80s-inspired boxy blazers are supremely alluring. Crop them up, and we love it even more. On the runways, such blazers were showcased in checkered patterns, sequins, textured fabric, draped metallics, prints, etc. Sergio Hudson, Christian Siriano, and Flying Solo draped their models in boxy blazers with matching bra tops. The audience was stoked to see these fits as models strolled down the runway.
9. 3D Blooms
'Larger-than-life' was the underlying theme of 2023's fashion parades all over the world; seamlessly translating into the women's fashion trends of spring summer. Ulla Johnson, Son Jung Wan, Tiffany Brown, Flying Solo, and Colin LoCascio presented their 3D blooms on a variety of pieces. Huge rosettes redefined romance on the floor with a subtle hint of boldness.
10. Bow-shows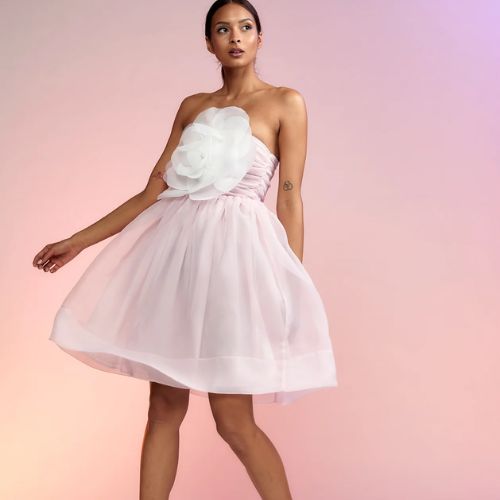 Carrying forward the 'Larger-than-life' fashion chronicles, bows made their extravagant appearances on various shows. These fluffy oversized bows can amp up up even the simplest outfits.
11. Brooches Are Back!
Luxury brands like Stella McCartney and Chanel are surely bringing back the brooches to liven up all sorts of outfits whether formal or everyday casual. We saw them in various forms: floral, animal prints, abstract, metallic, and even fabric brooches.
12. Fancy Royal Ruffles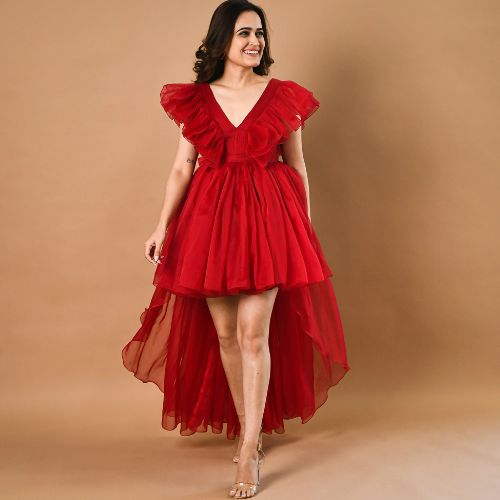 Next on our list of women's fashion trends in spring summer are bouncy, fluffy ruffles. Ulla Johnson and Christian Siriano displayed ruffles with their own spin. It was a stunning sight to see Sia in a pastel pink and lilac ruffle dress at the Pierre as Coco Rocha closed the show.
13. Belt-it-up!
Accessorizing Right was one of the prominent women's fashion trends of spring summer collection this year. The interesting part is that designers went beyond BASIC BELTING and tried creative ways to incorporate belts as a fashion accessory in their sets.
Rkoh uniquely wrapped belts around models' waists in creative ways and showed how a simple fashion staple can transform any look. The Indian fashion house – Falguni Shane Peacock took the traditional route and presented basque belts. Whereas the Belgian fashion designer Ann Demeulemeester offered its attendants a black leather belt reflecting the show's details. Now, isn't that something?!
14. Sheer-Full Adventures
Sheer fabrics returned to the runway but with a sassy twist. Here are a few examples:
Colorful innerwear is worn inside instead of nude ones. This presented fashion in a layered form.
Brands like Coach and Christian Siriano replaced the basic mesh fabric with intricate laces and patterns.
Other designers who complimented the style pattern – Antonio Marras, Dolce & Gabbana, Alberta Ferretti, Ermanno Daelli, and Toni Scervino (Ermanno Scervino)
FAQs:
What was the overall theme of women's fashion trends in spring/summer 2024?
We think designers paying main attention to craftsmanship, material work, crafty tailoring, and redefining timeless classics with a modern twist summed up the season's theme.
Do you think the styles of women's fashion trends of summer fashion week are wearable styles?
Almost every women's fashion trend mentioned above is practically wearable with a few adjustments here and there based on personal preferences. 
Which styles will reign to be everyone's favorites?
Out of all the women's fashion trends of spring/summer 2024 collection, the romantic vibes, softer hues, and relaxed fits will definitely be everyone's favorite styles.
Final thoughts:
Fashion weeks are always great exhibits championing great talents who never fail to amaze us. The robust schedules, streets buzzing with celebrities, and an ode to fashion throughout the years make this event an incredible experience.
Things that got us all happy and excited (soft screams) this year were:
The modern fits inspired by the 90s,
Resurgences of fashion classics,
Peek attention to detail,
Effortless styling, and
Most importantly, consideration for practical comfort.
The parade of collections translated the mind of the present-day wearer keeping it luxe and modest at the same time. Now it is time you choose your favorites from the women's fashion trends of spring/summer & slay!
Keep surfing through this space for endless fashion inspirations. We keep posting interesting content to feed your curiosity. Write back to us in case you want us to cover a topic of your liking.
In Case You Missed It!