You may at times ponder that finding the perfect gifts for men is as tricky as resisting that second serving of dessert, but today's men have diverse tastes. They can be into both Barbie and Oppenheimer. Buying gifts for men has become not just a walk in the park but quite enjoyable. We've put together the best gift ideas for men to celebrate their various interests and to make it easy for you to find fantastic gifts.

The good news is, it's not just about golf and grilling these days (though we've got those covered as well). No matter what he's into, whether it's a travel espresso machine to kickstart his day or his very own mini whiskey barrel to add some extra joy to life, buying the best gifts for men, even those who seem to have it all, turns out to be a whole lot of fun.
1. Screen Magnifier for Smartphone
This amplifier is one of the most unique gifts for men and makes streaming movies, YouTube videos, and Facetime a lot easier. Plus, there is no need for batteries. He can just unroll it and place his phone behind the screen to start watching.
2. FAMIHEART Custom Hoodies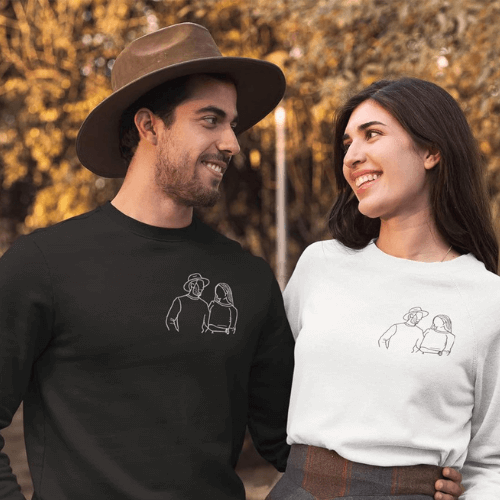 You can put any picture, symbol, or design on the hoodie, and it comes in various colors. You get to choose how big or small you want it to be! This customized hoodie will surely put a smile on your man's face.
3. Herschel Novel Duffel Bag
Do you think the perfect gift doesn't exist? Amazon reviewers beg to differ. They claim this Duffel bag is just that. It's perfect for travel, work, or hitting the gym, and it can easily carry all its stuff. Plus, it includes a separate shoe compartment.
4. RADCLO Mini Drone with Camera
Drones are awesome, but they can often come with a hefty price tag. Fortunately, this one, highly rated on Amazon, is budget-friendly. He can enjoy hours of outdoor fun, capturing the world from a unique perspective.
5. Selvim Telephoto Lens
He'll receive four different lenses that can easily clip onto his phone, giving him the quality of a telescope without the bulk. These cool gifts for men are ideal for catching a baseball game or bird watching.
6. TRAVANDO Mens Slim Wallet with Money Clip
This is a top-rated men's gift on Amazon, with over 75,000 5-star reviews. It comes in various colors, has a sleek design, and can hold up to 11 cards. What's more, it's equipped with RFID-blocking to keep his information secure.
7. BAGAIL Compression Packing Cubes
Buying these smart packing cubes once will help the man in your life save a ton of money on those pesky checked bag fees at the airport. They work like magic, compressing his clothes and gear so he can breeze through the airport and head straight to his destination without waiting at the luggage carousel.
8. Samsonite Classic Leather Slim Backpack
It comes with a bit of a higher price tag, but wow, it sure looks stylish. Samsonite is a trusted brand known for its quality, and this backpack can accommodate everything from his laptop to his headphones.
9. Happy Nuts Comfort Cream Deodorant For Men
Hey, don't be quick to judge. Users on Amazon are singing praises for this lotion because it does an amazing job at preventing chafing and sweat, all without the mess of powder and any strong, unpleasant odors.
10. Coop Home Goods Original Loft
There are some things he really needs but would never get for himself. Give his sleep a boost by upgrading his pillow to the top-rated choice. We adore its perfect blend of support and comfort, and it can be adjusted to suit any sleeping position.
11. LAPGEAR Home Office Lap Desk
What sets this lap desk apart is that it includes a dedicated spot to hold his phone and a designated space for a mouse, ensuring he can work as comfortably as possible on it. The soft spot at the bottom will keep him comfy all day long.
12. ThisWorx Car Vacuum Cleaner
Whether his car is a total mess or the cleanest ride you've ever come across, he'll love how effortless it is to use this vacuum. It's compact enough to fit in the trunk, yet it boasts impressive suction power.
13. Adorve Loop Stretchy Watch Band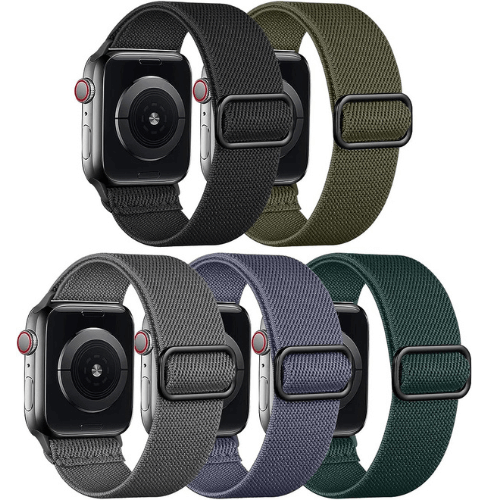 Once upon a time, men used neckties to express their personalities through colors, patterns, and designs. Now, he can add some style to his Apple Watch with this Trail Loop band, which is not only stylish and rugged but also quite attractive.
14. Wrangler Men's Iconic Denim Snap Shirt
Many gifting experts recommend this shirt as a perfect gift for men in their guide. It's available in several washes, provides a classic fit, and is super easy to just throw on and head out.
15. Case Elegance Watch Roll
If your man has a high-end wristwatch, it deserves a lavish and secure place to rest. Consider this vegan leather travel watch roll, which can hold either one or three watches, ensuring they stay well-padded and shielded with ultra-soft cushion lining and reliable closure.
16. Tile Mate
Does your favorite guy constantly misplace his keys? This super cool, high-tech, low-profile device is a Bluetooth tracker and location finder that guarantees his belongings are always at hand, even when he has no clue where he left them. And if he's got his keys but can't find his phone, Tile can make his phone ring, even when it's on silent, to help locate it. It's a brilliant solution for the best gifts for young men, and he definitely needs it!
17. Old Spice Natural Deodorant for Men
Well, when you see a product like deodorant with thousands of 5-star reviews, it definitely catches your attention. He'll receive a package of three, and there are various scent options available. As one happy customer put it, " Old Spice entered my life like a tough lumberjack, banishing bad odors with each swing. It's as if my underarms went on a wilderness adventure and returned smelling like they'd just had a friendly wrestling match with a bear (in a good way).
18. Men's Aviator Sunglasses
If he loves Yellowstone, consider giving him a pair of sunglasses inspired by Rip. The actual ones Rip wears can be quite expensive, but these come as a set of two and are just as fantastic. As one Amazon reviewer mentioned, "The first thing I heard was, "These are great." They fit nicely and have a good look. Plus, they're affordable enough that if they get sat on or lost, it won't hurt your wallet like losing an expensive pair of glasses."
19. Bee Bald HEAL Post Shave Healing Balm
Is your guy experiencing some hair loss on top of his head? This skincare routine is designed specifically for men with balding or shaved heads, using naturally derived ingredients that make him feel good about cleansing, moisturizing, and protecting his scalp, ultimately boosting his skin confidence.
20. Hanes Men's Boxer Briefs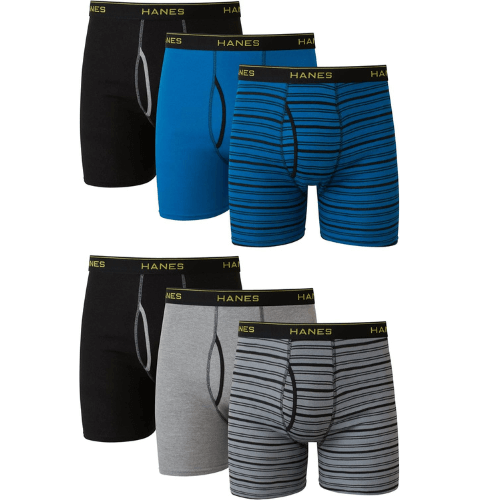 The age-old boxer vs. brief debate is history – say hello to moisture-wicking, chafe-free performance boxer briefs! These comfy undies stay in place, and if he's into running or hiking, they can be a real game-changer.
21. RUGGED & DAPPER – Premium Face Wash
This product is designed in mind to keep the lazy nature of men. It's a perfect match for the entire skincare range, as it's gentle and suitable for men with sensitive skin, particularly those dealing with eczema and very dry skin.
22. FlexSeries Electric Head Hair Shaver
Our pals over at Men's Health chose this as their top pick for the best head shaver to get a close shave. One of the main attractions is that it comes with multiple attachments.
23. ASICS Men's Gel-Cumulus 24 Running Shoes
These budget-friendly shoes earned the top spot in the Good Housekeeping Institute's trials for the best men's walking shoes. Every single tester mentioned that they "liked ASICS better than their previous shoes."
24. Columbia Fishing Hat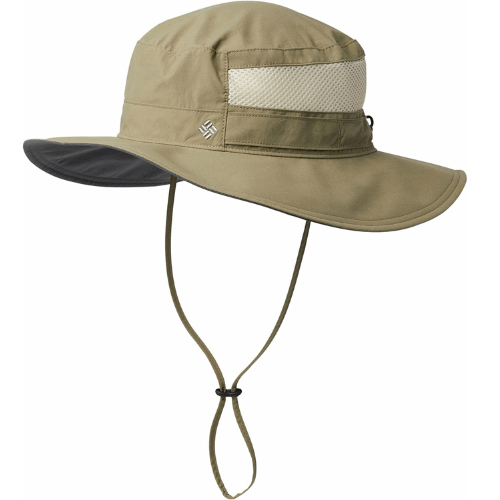 Your man doesn't need to be a fisherman to appreciate this moisture-wicking hat. It comes in handy whenever he's outdoors, shielding him from the sun's heat.
25. Professional 2200W Ionic Salon Hair Dryer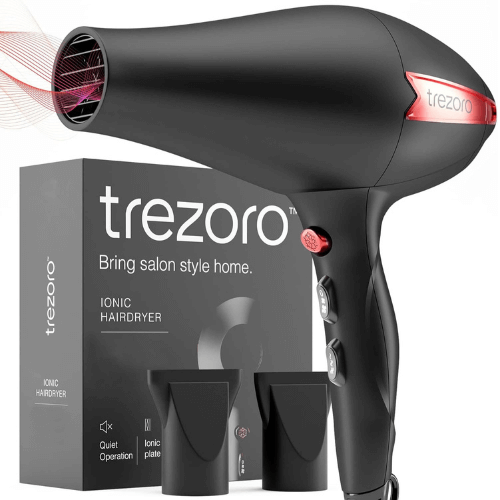 Professional 2200W Ionic Salon Hair Dryer is a go-to choice for a salon-worthy blowout. This professional-grade hair dryer is perfect for all hair types, whether it's straight or curly. It even comes with a lightweight design that's great for travel. If there is a little fashionista in the receiver, then this is one of the best gifts for men friends.
26. LEGO Marvel Nano Gauntlet
Whether he's a LEGO enthusiast or a big fan of the Marvel Cinematic Universe, he'll have a blast assembling these fun gifts for men with a 675-piece replica of Thanos's gauntlet, complete with Infinity Stones. Once it's complete, he'll have a fully articulated glove, allowing him to move and pose the fingers.
27. WIZKER Ingrown Hair Brush
This innovative company has created a body brush that makes self-grooming a breeze for guys without the need for tweezers. The brush exfoliates the skin, alleviates ingrown hairs, feels gentle on the skin, and works well with any shaving-related bumps. It's versatile, as it can be used in the shower or on dry skin.
28. Niupipo Pickleball Paddle
Now, all your man needs is a group of (at least) three friends for some pickleball fun when you gift him this pickleball set. Our experts have found that this paddle provides good control and is approved by USA Pickleball, making it one of the great gifts for men.
29. RawChemistry Pheromone Perfume Gift Set
It's not just any scent. It's the Amazon bestseller and award-winning, dude-approved cologne known for its irresistibly masculine charm. But wait, there's more! These perfume gift sets for men are infused with a blend of attraction pheromones to enhance your magnetism.
30. Birthday Gift Baskets for Men
Unbox the ultimate gift boxes for men! The gift set includes a tumbler, cozy socks, a vintage notebook, handmade soap, a scented candle, a cross necklace, and more. It's all packed in an exquisite gift box with accessories.
Conclusion
We're confident you'll discover great ideas in the list above. Whether you're looking for a gift for your boyfriend, your dad, or your brothers, we've got it all covered. You'll be happy to see them pleased with our curated list of the best gifts for men.
FAQs
What gifts does a man want?
The best gift for men is dependent on their choices, hobbies, likes, preferences, and immediate needs.
How do I choose a gift for a guy?
You can choose a perfect gift by understanding their preferences and likes.
What do men like the most?
Men like gifts that are thoughtful, caring, kind, and given with love.
Explore Further